SkySky+ Folders - 'Voice' Test Projects
In conjunction with a community team at BSkyB I designed and prototyped a number of new features for customising storage in the Sky+ planner. This was used for soliciting feedback from Sky's user panel and provided insight for future Sky+ designs.
Sketches, wireframes & desktop prototypes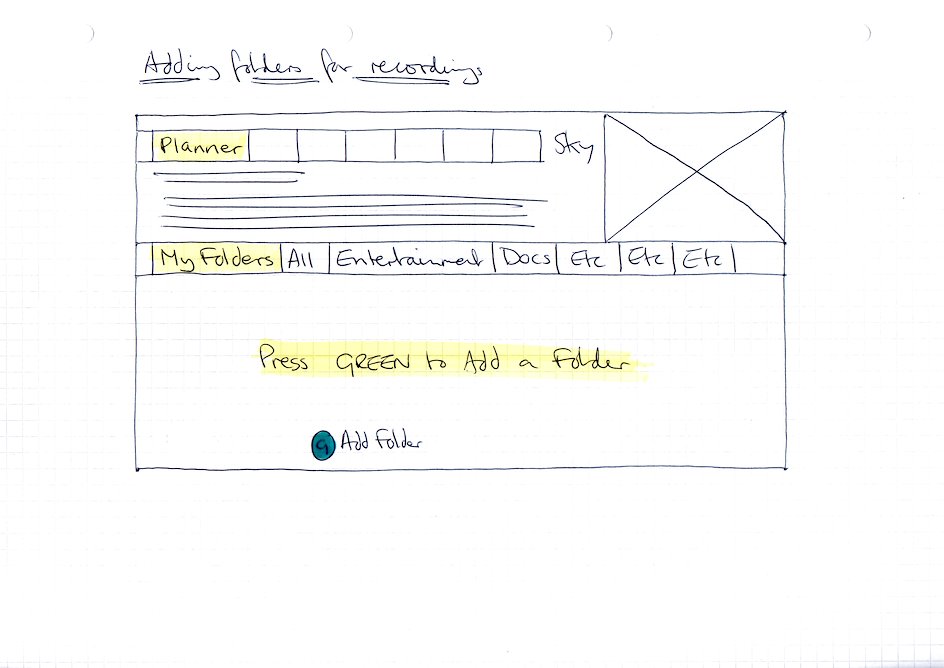 Adding a new menu item 'My folders' and an accompanying call-to-action to add a folder using a button press.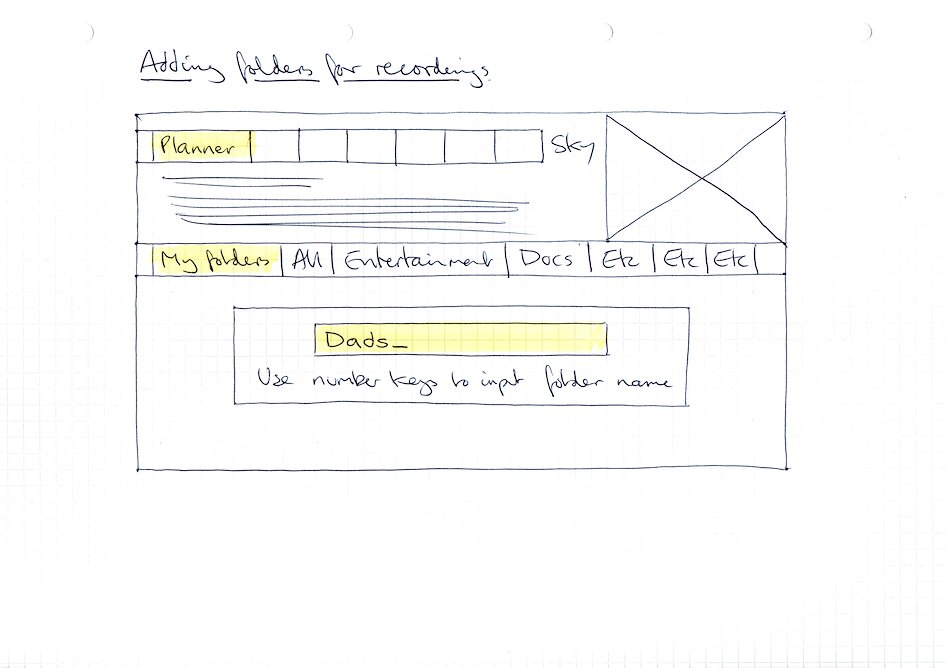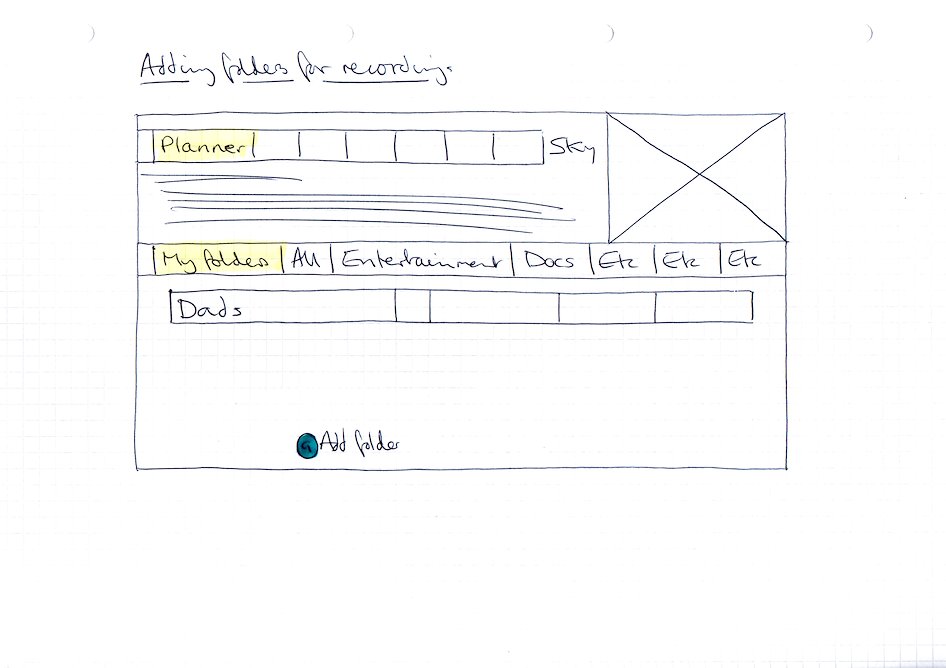 Which now appears in the planner popup along with other created folders.
'Add folders' was one of several proposed new features - this and others are documented in a more formal document below.